China's foreign trade firms have quickened their pace in resuming production weighed down by the COVID-19 outbreak as efforts are in the pipeline to revive global industrial chains, an official said Thursday.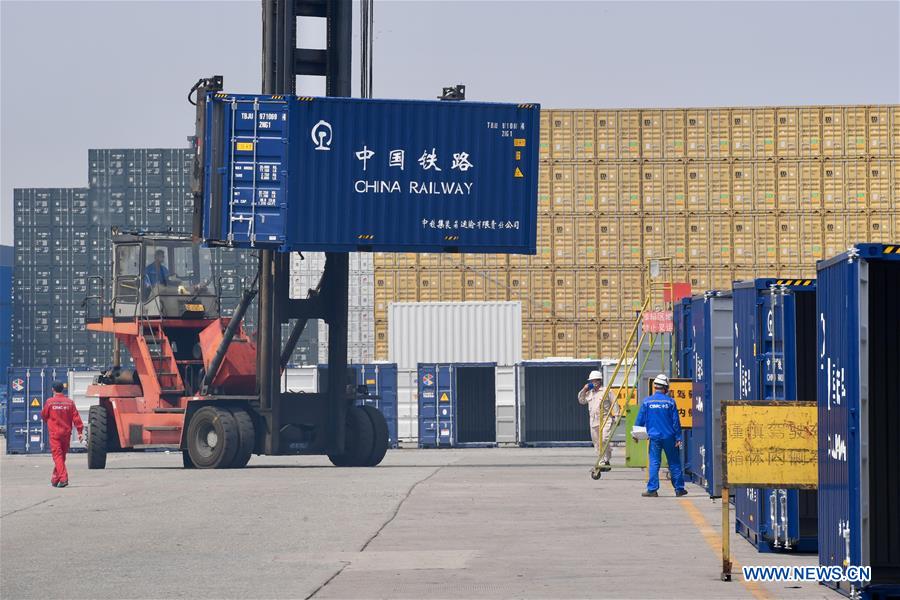 A container is lifted at Zhangzhou China International Marine Containers (Group) Ltd. (CIMC) in Zhangzhou, southeast China's Fujian province, March 28, 2020. [Photo/Xinhua]
By Monday, about 75.6 percent of the country's key import and export firms had recovered over 70 percent of their production capacity, up 4.2 percentage points from last week, Liu Changyu, a senior official with the Ministry of Commerce, told an online press conference.
Over half of the foreign trade companies in Hubei had also recovered more than 70 percent of their production capacity, Liu added.
Noting that the outbreak has rippled around the world, Liu said the ministry will boost foreign trade to secure the stabilization of the global industrial chain, helping the world to gain an upper hand in the battle against the epidemic and saving the world economy from recession.
China will step up support for general trade, which represents a longer production chain and creates a large share of jobs as the key indicator of a country's foreign trade competence, Liu said.
Efforts will also be made to promote the integration of processing trade with service trade while nurturing the transformation and upgrading of foreign trade to shore up the global industrial chain.