Xia Yongli starts a workday at dawn by having his temperature taken, disinfecting his bus and going through safety checks before hitting the road at 7:00 a.m. sharp.
Over the past eight weeks, the bus driver in the central Chinese city of Wuhan had not driven his familiar route, which is 14 km long and usually takes 40 minutes. Instead, he has been shuttling medics and delivering supplies to shops and supermarkets.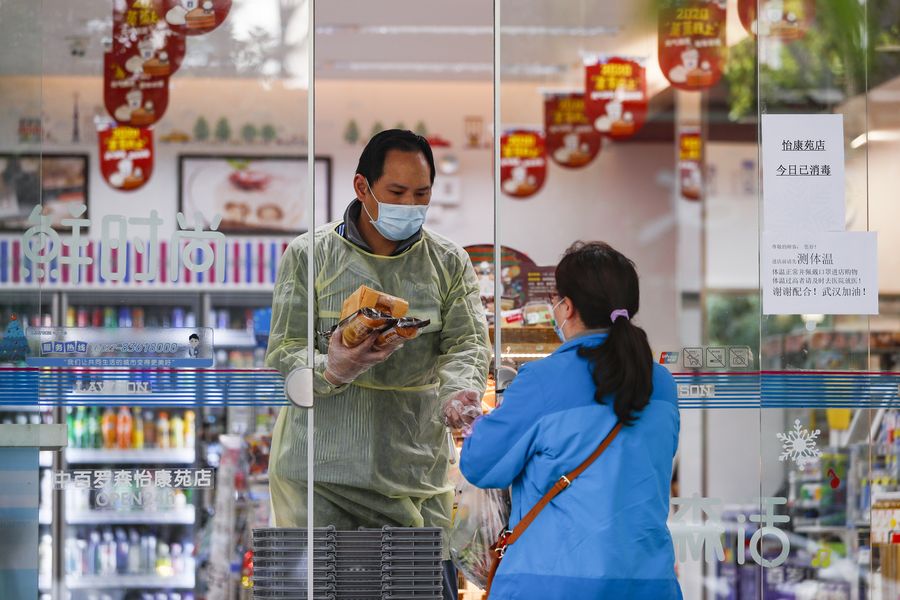 A woman purchases daily necessities at a convenience store in Wuhan, central China's Hubei Province, March 19, 2020. [Photo/Xinhua]
The city, with a population of over 10 million, pressed a "pause" button on Jan. 23 to contain the spread of the rampaging coronavirus behind the COVID-19 epidemic, with all public transport and outbound channels shut down and all residents staying indoors.
The streets of Wuhan are no longer bustling. Shopping blocks, pedestrian streets and other popular places where local people would stroll around are largely left to still figure sculptures.
Arduous efforts have been made since Wuhan was locked down and the efforts have paid off, with the outbreak of the COVID-19 gradually brought under control. Once hardest-hit, Wuhan only had one newly confirmed COVID-19 case reported for six consecutive days between March 18 and 23.
Wuhan had reported a total of 50,006 confirmed cases by March 23, and 43,214 patients had been cured and discharged from hospitals.
With sacrifices and persistence, a bright dawn is finally around the corner. People will be allowed to leave the city and the province from April 8, local authorities said Tuesday.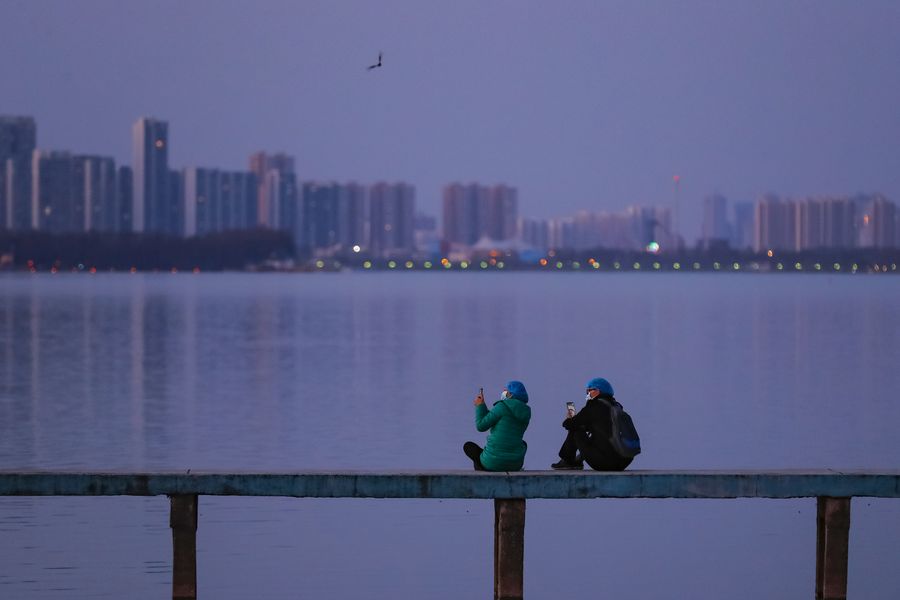 People enjoy sunset on a plank road at the East Lake in Wuhan, capital of central China's Hubei Province, March 18, 2020. [Photo/Xinhua]
To reduce the risk of imported cases, all personnel coming to Wuhan from overseas have to be brought under closed-loop management, with timely quarantine and epidemiological surveys conducted, said Ying Yong, secretary of Hubei Provincial Committee of the Communist Party of China.
现金德州app